Automate with Odoo
Empower your team with a perfectly synchronized Odoo ERP and CRM implementation by your trusted Odoo Gold Partner - Syncoria

Syncoria was founded in 2004, with the mission of helping small and medium businesses use technology to improve their processes, culture, and customer experience. We offer a range of services that are designed to help companies improve their performance and stay competitive in an ever-changing marketplace.

17
Years of Open Source Solutions Integration
60+
Successful Odoo Implementations
5
Years as an Official Odoo Partner
23
Certified consultants & Software Developers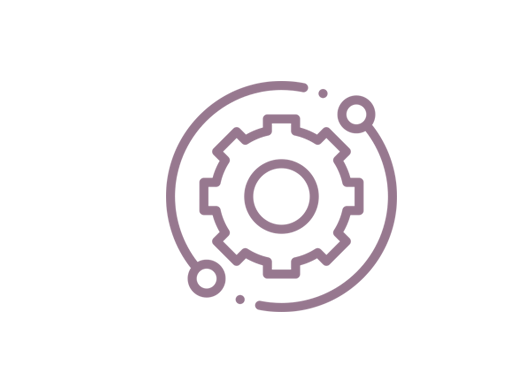 Odoo Integration as a Service
We Integrate Odoo with other platforms like payment acquirers, eCommerce platforms, marketplaces, other CRMs, marketing tools, and many more through our integration platform made just for Odoo.

Learn more
Odoo for your Industry
We have pre-configured Odoo that fits all the needs for your industry. With our ready-made configurations and industry-specific off-the-shelf apps your implementation can be completed within the shortest time possible.
Our Process

We combine technical excellence with great customer service and value. Specializing in web and mobile applications, we work seamless with local and offshore talent as one company and one team. Syncoria provides strategic business advice, product design, operational support, and project management locally with development and testing done at our offshore delivery center.

We have extended our expertise to companies of all kinds down the years, from sole proprietorships that are just starting out, to blue-chip companies. Syncoria is here to take your business to the next level.

Our History
We have been a Toronto based company for over 17 years. We started off as a web design firm called "Illusive Design Inc." in 2004.
Over the last 6 years, we have been primarily focused on software development and system integrations. Graphics design remains a big part of what we do, but we have evolved to offer much more to our partners.
In 2018, we rebranded to "Syncoria" a merger of "Sync hronization" – the rhythm shared by and amongst our customers, technologies, products, and services – and "Sens oria " – the entire sensory and intellectual apparatus of the brain.

Delivering Value through Innovation
In the context of the ongoing global digital revolution, Syncoria enables companies to transform their business models through innovation.

Human Centric
Although software and technology lie at the heart of Syncoria's operations, our talented, passionate, and fully-engaged team shapes the DNA of the company and propel clients' digital transformation.

A partner to small businesses

Delivering the best value to our clients is our primary goal. We work with small-to-medium businesses looking to grow. We appreciate the budget constraints that most of our customers operate under; we offer a wide range of ready-made and custom software products to suit their every need. We work closely with our partners to find the most cost-effective way to achieve their goals.

Cooperation and Transparency

Our business model is built on a set of collaborative and transparent processes. Our comprehensive and coherent approach allows us to deliver the best value for our customers. We believe that if you succeed, we succeed.